Please note ::
We will only be shipping overstock feeders in the near future –
After much deliberation we have decided to reduce our dubia colony and move in a different, focused, direction.

We are still breeding dubia – and will post our over-stock on the web site when we have them. We will also be offering new and existing breeding groups for those who would like to set up a small colony for feeding.
** We will not be shipping feeders June 18 & 19 or June 25 & 26.
(New quantities will be uploaded June 28th)
Can O' Grasshoppers
00004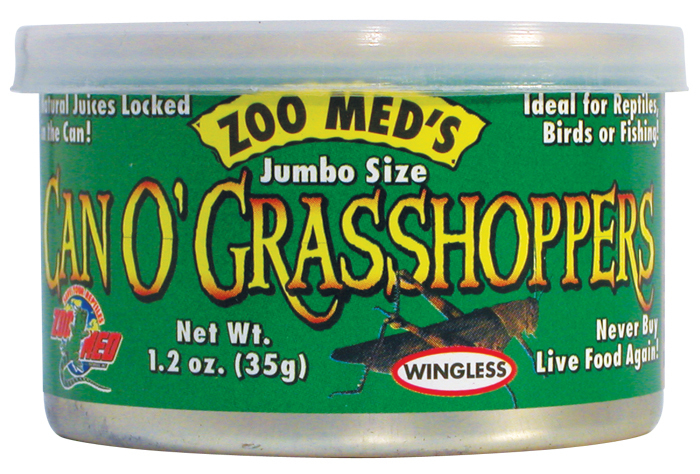 Jumbo size, farm raised grasshoppers. (Valanga Nigricornis). Ideal canned feeder for large lizards, turtles and birds. 1.2 oz (approx. 20 grasshoppers per can).